Posted by

BlackFire Cyber Insurance

on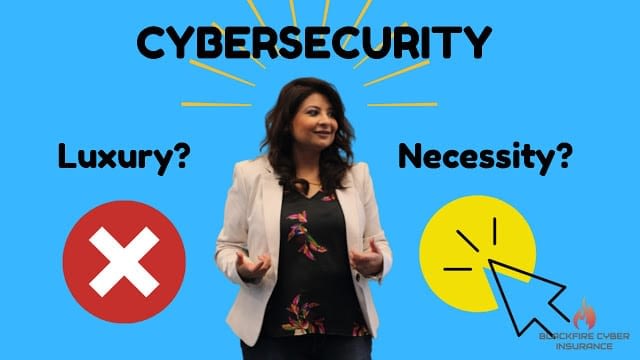 90% of the attacks are SOCIAL ENGINEERING and RANSOMWARE!!!
Cybersecurity is INDEED the biggest threat to entrepreneurs!
Thanks, Pat David, for shedding light on this serious and urgent issue with cybersecurity.
Here's his full video: https://youtu.be/ke0mtGlKKjU
Since the businesses of all sizes are exposed to cyber threats, it is so critical for us to have cybersecurity measures. CYBER INSURANCE is such an integral solution to add to our portfolio.
When users make a mistake and give away access or click on a malicious link, it still falls apart, even with a top-notch cybersecurity system in place. These big companies mentioned in the video that got hacked depended on their data breach insurance policy to come thru and rescue them from financial ruin after a cyber incident.
As the pandemic began to take over the world, our new normal took a shape that never imagined in early March 2020. The number of scams and hacks increased as hacktivists got a broader audience to attack. So much so that the cybercrime industry is booming on the dark web. 'Ransom As A Software' or RAAS packages are available off the shelf for less than $100. "With people working from home, there's an increased attack surface to go after," said Scott Aaronson, vice president of security and preparedness at the Edison Electric Institute.
It is no secret that the government, retail, health, and tech sectors are being hit hardest for cybercrime along with elderly and COVID related phishing scams. Look at your company and assess how much does it depend on technology for doing or running your business? Yet, only a small percentage of companies have proper cybersecurity solutions in place.
According to the information shared in the video, about 80% of organizations do not have a cybersecurity incident response plan – which includes cyber liability insurance. Small businesses are a huge part of these statistics!
Over 50% of Americans have no idea what to do in the event of a data breach, as Pat shared in his video. Is your company ready to face a cyberattack? Do you have experts by your side should you become a victim of cybercrime?
An ounce of prevention is worth a pound of cure!
Let's chat as your business may be in dire need of cybersecurity strategies. Be proactive and be a part of the statistics with appropriate measures in place.
~
Sharmeen Rehman
BlackFire Cyber Insurance
Filed Under: Business Insurance
|
Tagged With: business insurance, cyber attack, cyber awareness, Cyber insurance, cyber insurance calculator, cyber security, cybercriminal