Posted by

BlackFire Cyber Insurance

on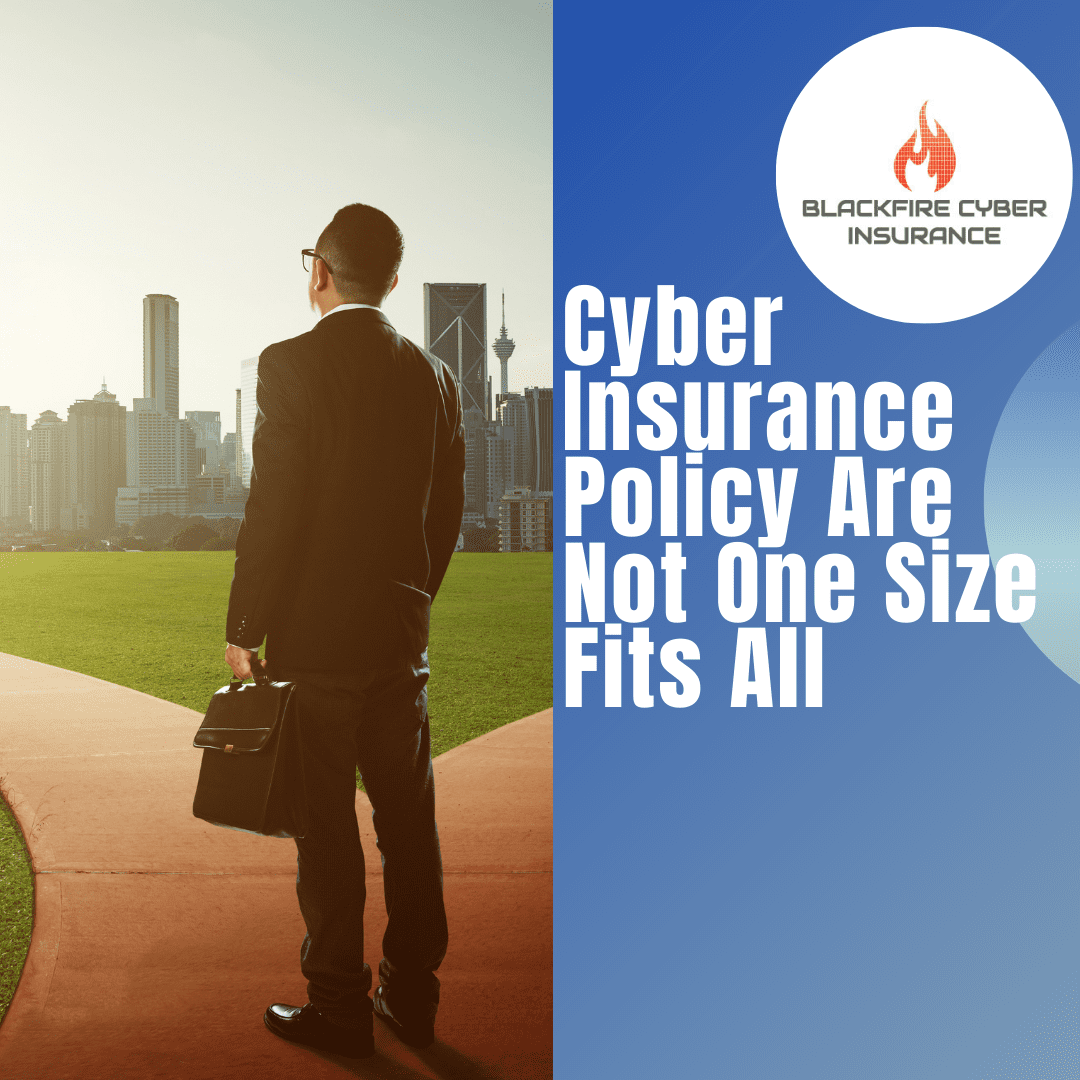 All business insurance policies are not created equal.
Simply having a cyber insurance policy for your business does not mean it covers the different types of risks that your organization may be exposed to.
It is therefore very important to understand exactly what is being offered so that you can compare different offerings, assess which offering provides you the best value, make an informed decision, and avoid bad surprises should an incident take place.
Cyber policy is NOT a one size fits all!
The insurance company prepares industry-specific cyber policy by understanding the business assets and compliance requirements:
*the type of data a business handles
*the type of customers/records
*the laws, regulations, and industry standards compliance
It is so important to have experts involved in putting together cyber policy and coverages for your industry and type of risks!
~Take the time to assess your business risks
~Ensure you have sufficient coverage should you face cybercrime
~Confirm that your cyber policy provides 1st and 3rd party coverages for the risk that your organization maybe be exposed to.
Don't have a cyber policy or want to compare industry-specific cyber coverages?
Message US:
>Get multiple comparisons from A-Rated insurers.
>Multiple payment options also available.
Don't wait…mitigate!
Filed Under: Business Risk Management, CyberSecurity Insurance
|
Tagged With: Cyber insurance, cyber security insurance, data breach insurance, risk management, Understanding your cyber Insurance policy