Posted by

BlackFire Cyber Insurance

on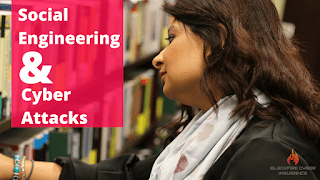 Social Engineering & Cyber Attack
Cyber world has brought wonderful things to us – so it has the bad. As we progress digitally, we face challenges of increasing hacks and cyber crimes. As IOT are connected, we've gotta be educated on what we need to watch out for: social engineering & cyber attacks!
Social engineering is a manipulative tool used to trick a user in giving away sensitive information.
Covid has opened the cyber security gate wide open and our remote work security vulnerabilities are facing the cyber threats. Mitigate cyber threats.
protect your business by having comprehensive cyber insurance coverage.
Don't wait, mitigate!
BlackFire Cyber Insurance has created a secure digital tool to provide immediate pricing along with payment options.
CLICK HERE TO GET YOUR CYBER QUOTE ONLINE
Filed Under: Business Insurance
|
Tagged With: Cyber insurance, cyber quote online, cyber security, cybercriminal, data breach insurance, fraud, malware, phishing attack, remote work, risk management, smartphone scams, social engineering, technology