Posted by

BlackFire Cyber Insurance

on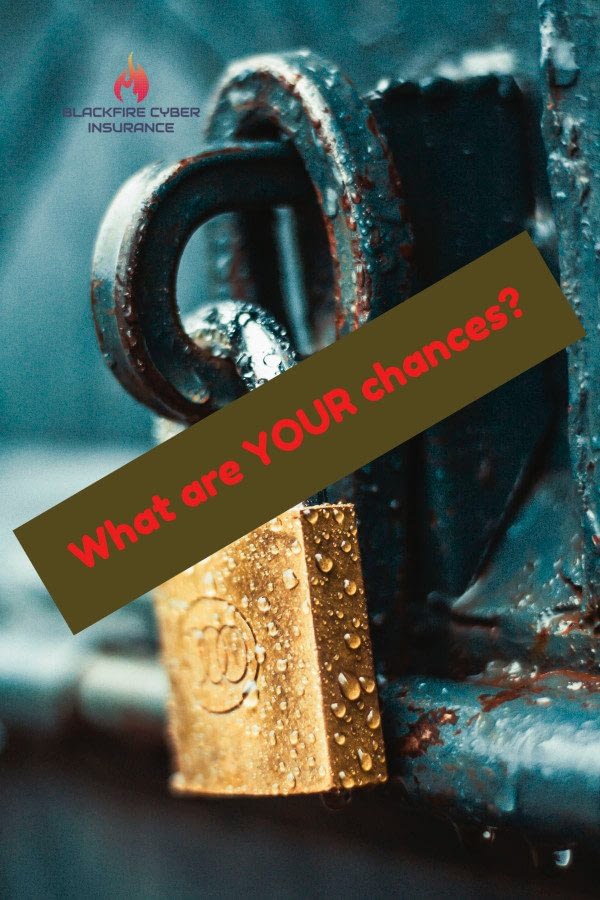 In Q2 2021, phishing was the most popular method, according to Coveware, for launching a ransomware attack, leading to a median ransom cost of $47,000 and an average of 23 days of downtime
Businesses need MFA to keep themselves safe from cyber threats, and phishing attempts. Google and Microsoft offer MFA on email and collaboration tools for free; admin can turn on enforcement at the click of a button. Third-Party cybersecurity services also deliver more integrated solutions that facilitate identity management and the roll-out of MFA on all systems in your organization.
Security best practices, alongside the cyber risk reduction resources, such as, cyber insurance, employee training and incident response planning enable businesses to be safer from cyber threats. Cyber risk evolves rapidly and it is impossible to know what form the next attack might take. Have a cyber response plan that includes cyber liability insurance to make sure that you are doing everything you can to prevent cyber crime from disrupting your business.
Even small businesses with any sort of online presence ought to have security measures in place along with risk mitigation plan so if after ALL that could have been done to tighten up the security posture, there's a mitigation plan to offset the cost of what is OUT of your control. Just as cyber security posture is a focus to go on about our businesses using technology, assessing & transferring the cyber risks are just as complimentary!
BlackFire Cyber Insurance has partnered up with cyber insurance companies that goes beyond typical coverage by becoming your risk management partner and provides your business with a robust Cyber Security monitoring service, security training and many third-party cybersecurity services that small businesses can take advantage of.
Don't wait, mitigate!
Filed Under: Business Risk Insurance, Cyber Security, Ransomware
|
Tagged With: Cyber insurance, cyber liability insurance, data breach insurance, phishing attack, ransom demand for your business files, small business need cyber insurance, what does cyber insurance cover?
Customer Reviews