Posted by

BlackFire Cyber Insurance

on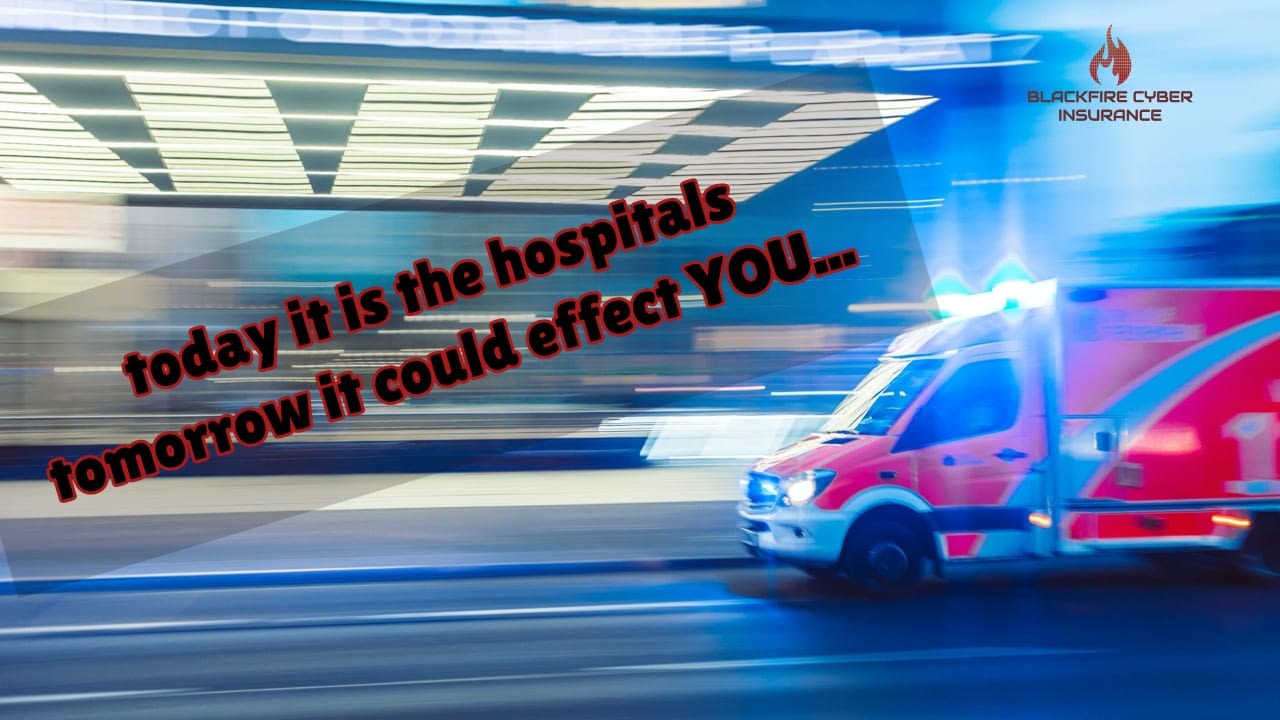 Just last week, a New York healthcare system was in jeopardy.
Ryuk Ransomware successfully disconnected its IT system within hours of the initial attack!
How come this was not detected? A new form of ransom was not identified by the antivirus software providers and security agencies.
With protocol in place, the hospital restored the IT operations and rebooted their system – the same day as the attack and redirected the emergency cases so the care is undisturbed.
At this point – no critical health data is compromised, according to the initial analysis.
Welcome to OUR new normal – where anytime we utilize, upgrade, and improve OUR technology, comes the new form of a cyber attack.
It's not just the hospitals that rely on the protocol and mitigation plan to recover as fast as possible – but also the companies who rely on the digital system to perform the service and/or depend on and hold critical and sensitive data that could be compromised!
This New York hospital has a risk management and incidence response plan in place and is able to take fast action to minimize the impact of the cyberattack
DO YOU?
Cyber Security and Cyber Insurance is a MUST-HAVE coverage if you are utilizing technology to perform your services and/or deal with sensitive data of your clients.
Not sure if your current business insurance has sufficient cyber coverage or what insurance you should have as a part of your business insurance solution portfolio? Simple! Connect with us for your complimentary business policy review of cyber & data breach insurance along with other business coverages.
Looking to secure a contract and data breach & cyber insurance is required or recommended? You are at the right place. We have helped many businesses with cyber coverages to fulfill contractual needs and win their contract.
BlackFire Cyber Insurance specializes in Cyber Risk Assessment, Tech E&O, Professional Liability, and Corporate Insurance.
How BlackFire Cyber Insurance Can Help:
Save Your Money
You need a comprehensive and cost-effective policy to suit your business. Our cyber experts and business insurance professionals work smart to put together the best-valued insurance policy for your business.
Your Time Is Valuable
When you need coverage for your business, time is of the essence in protecting your assets. We provide multiple quotes to review and bind the insurance policy as soon as you finalize the coverage to your satisfaction.
Get the Answers
You deserve to be connected with cyber and professional risk experts in the industry. We bring licensed insurance agents and experienced cyber professionals together to get you the answers to any of your questions.
For assistance, we are only an email or a phone call away.
Contact us at Info@blackfirecyberinsurance.com or (877) 411-2324.
——————————-
Don't wait, mitigate!
Filed Under: cyber Insurance, Cyber Liability Coverage, Cyber Security
|
Tagged With: cyber crime coverage, cyber liability insurance, data privacy, risk management, technology risk