Posted by

BlackFire Cyber Insurance

on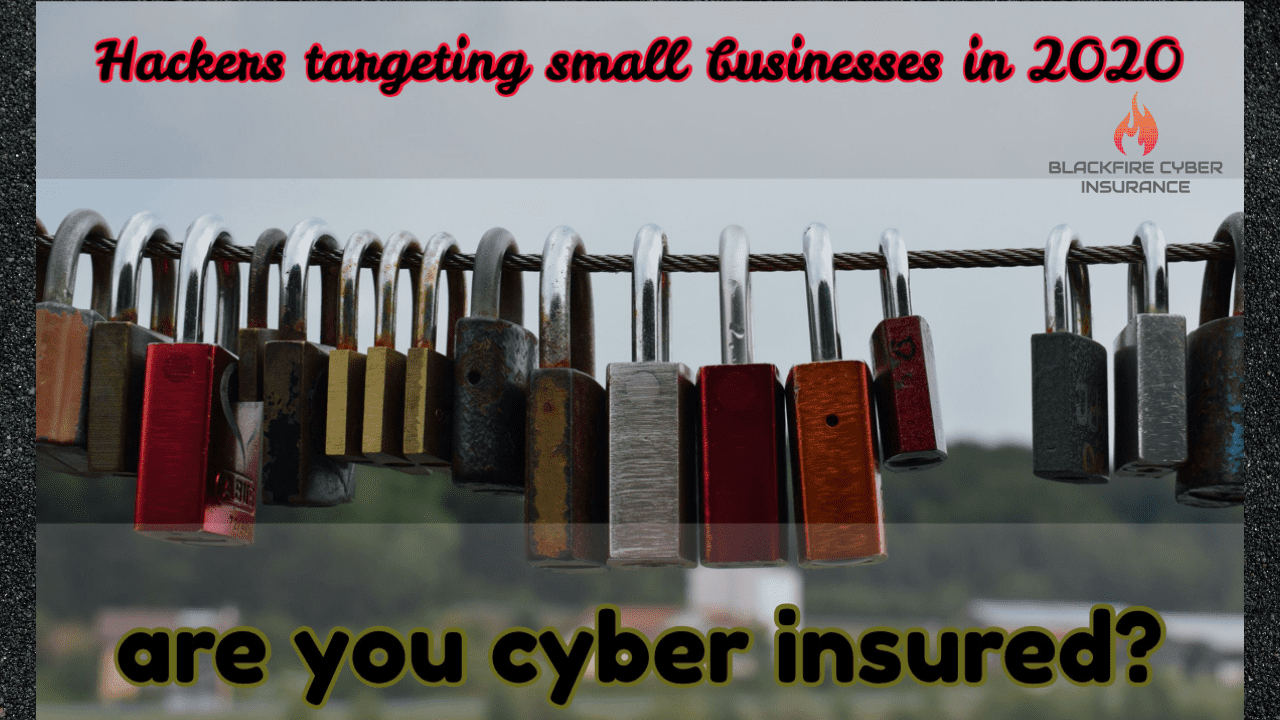 I am a small business –

I don't need cybersecurity insurance –

I am not visible –
These thoughts are what is getting small businesses in trouble and oftentimes out of business!
43% of cyber attacks happen to small businesses and 60% of those businesses shut down due to financial burden.

Ransomware accounted for 41% of all cyber insurance claims in H1 2020
Cyber insurance claims ranged in size from $1,000 to well over $2,000,000 per security incident
Ransomware incidents have accounted for 41% of cyber insurance claims filed in the first half of 2020
Hackers do not discriminate!
On the contrary, cybercriminals thrive on successful cyber-attacks and data breaches on small businesses.
According to a report published by Coalition, the largest providers of cyber insurance services in North America, also echoed what is. always said about hackers. "Ransomware doesn't discriminate by industry. We've seen an increase in ransom attacks across almost every industry we serve." They also recorded a spike in the number of cyber insurance claims filed for funds transfer fraud attacks and business email compromise (BEC) events, growing from 35% in the first half of 2019 to 67% from 2019 to 2020.
Organizations need to be prepared for the unexpected since lawsuits are also a reality of doing business. As part of an effective risk management plan, organizations must decide which risks to avoid, accept, mitigate, or transfer.
Transferring risk is what cyber insurance is really about since the insurance is designed to help organizations mitigate their risk exposure by offsetting the costs that may occur in the event of a cyber incident.
Protect your business from financial ruin at the hands of hackers with proven cybersecurity & technology insurance solutions!
Don't wait, mitigate!
Filed Under: Business Insurance, cyber Insurance, Cyber Security
|
Tagged With: cyber attack, cyber crime coverage, cyber security insurance, financial protection, small business, small business need cyber insurance, technology