Posted by

BlackFire Cyber Insurance

on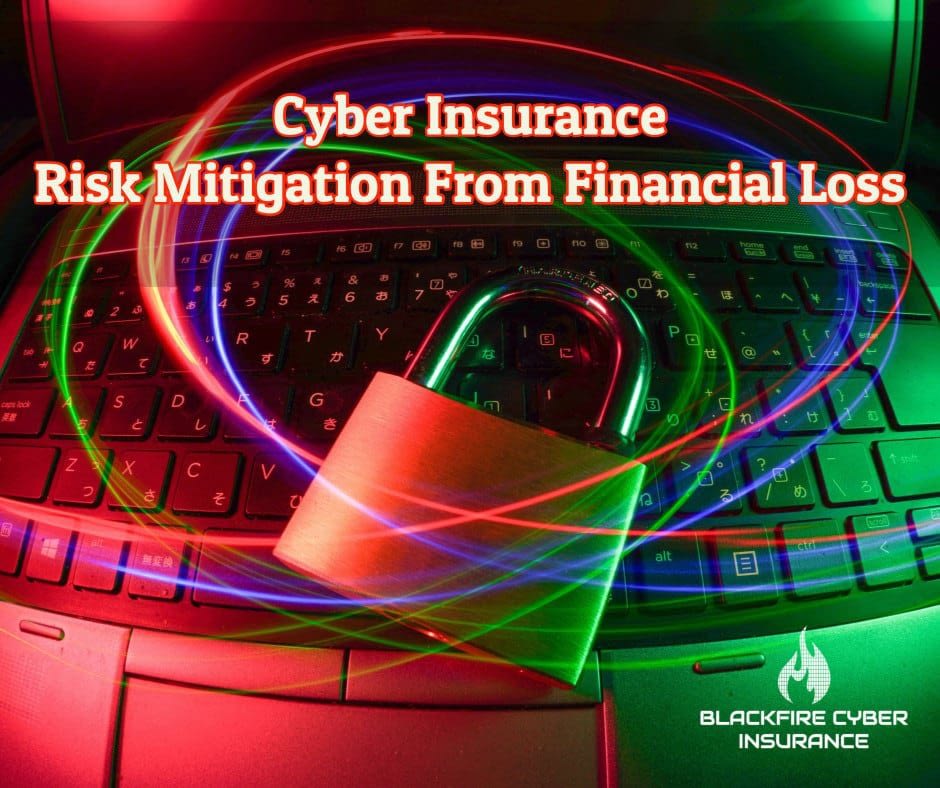 Since we stepped into the 2000s, we have witnessed the explosive growth of the digital world over the past 20 years. While we see booming opportunities for our future, we also see tremendous vulnerabilities. The vast array of devices, operating systems, software applications, and networks along with IoT devices makes the new digital world a tough security issue. While advancements in technologies have boosted the productivity and efficiency of businesses, organizations are ever more vulnerable to cyber attacks as hackers are always a few steps ahead and proactively looking for ways to hack businesses.
There is no doubt that cybercrime is on the rise across the world and hitting all industries. CISA recently called for all businesses to have their "Shields Up" in light of increased cyber threats. Along with traditional data breaches, as we all know, ransomware attacks are on the rise and have prevented us from accessing work computers, pushed up meat prices, led to gas shortages, shut down schools, delayed legal cases, and caused some hospitals to turn away patients. There are even reported deaths which were initiated with a ransom demand! Big cyber attacks make it on the news – either because the impact trickles down to the general population which impacts our economy or there's a huge financial impact from supply chain cyber attack. Oftentimes, it's a combination of both. Now hackers are working even smartly and focusing on quantity in recent years – they continue to put more effort in attacking small & medium businesses as it rarely makes the news and not get chased after compared to the ones that make headlines globally.
It is immensely important that businesses of all sizes protect against and recover from cyber attacks. It is no longer a debate but essential to have a strong cybersecurity foundation and cyber insurance as a part of risk management and risk mitigation plan. Unless you block EVERY hacker 100% at ALL times, you need CYBER INSURANCE to mitigate your financial risks should you face cybercrime and data breaches. A stand-alone or comprehensive cyber policy will have coverages that are addressing today's cyber threats and these cyber policies are constantly being enhanced as hackers are finding new vulnerabilities to disrupt businesses.
Cybersecurity insurance is specifically designed to help your business recover after you and your business experience a damaging cyber attack and/or a data breach. Cyber insurance covers the legal and technological aspects of data breaches & cyber attacks. Data breach and cybercrime including ransomware can have a ripple effect of subsequent cost, expenses, fines, losses, & liability lawsuits. It covers first-party risks, which are the direct expenses the business incurs reacting to a cyber attack. It also goes further and covers third-party risks which can cover expenses for businesses responsible for clients' online security and data. A good cyber policy has best practices in place, protocols to follow and reacts immediately to a cyber event, providing instant access to IT security experts, forensic investigators, lawyers and crisis communications specialists who will help you manage the situation and get back online as quickly as possible.
Though large-scale hacks and ransom attacks involve big companies, small companies are also at risk and often don't have the financial resources to get back on track after a hacking attack or other kind of data loss. Ransomware and cyber extortion can be costly as it is the most prevalent attack today used against every industry. It is financially wise to have robust cyber security & cybersecurity Insurance along with updated systems in place or the breaches will become worse to face on your own and bear expenses.
The bottom line is we need to evolve the way we think about cybersecurity. In the cyber world, attacks happen at the speed of light. We must continue to improve our cyber posture and realize that building resiliency in cybersecurity is a continuous effort and not a one-and-done task. Don't make cyber attack your last business transaction. Be smart and plan to mitigate your data breach and ransomware among other cyber attack risks.
Filed Under: Business Risk Management, CyberSecurity Insurance, Ransomware
Customer Reviews